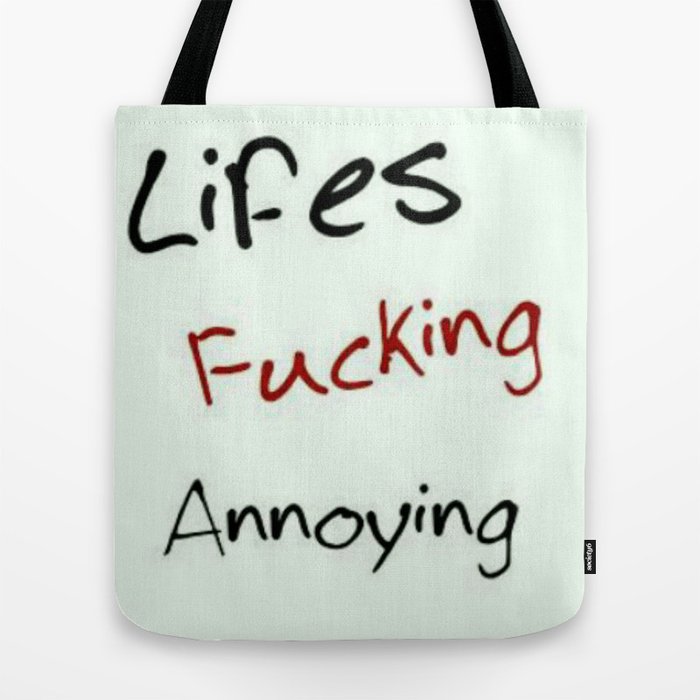 Lifes Fucking Annoying gear and more
I created this when I was going through some rough times and I still do from time to time and im sure you do too, thats why I decided to post this. Its also part of the reason I created Lilbudscorner. Situations in life can be very annoying, especially reoccurring financial ones. I myself am tired of those situations and decided to do something that could possibly help us all now and in the future. I know and meet people all the time who can relate to this design especially in bad times.The stress and bad situations we face in our every day lives can really make you feel like "Lifes Fucking Annoying" . Its not that life itself is annoying. .its the stress and negative situations that come with it that are annoying. No one wants to deal with stress and aggravation, especially on a regular basis. So I made this design simple because many of lifes stressful situations dont have to be so complicated and annoying, yet they are. Simple things in life can be very annoying if dealt with or viewed the wrong way, even for an optimistic person like myself. So dont take this as life itself is annoying but more so the stressful situations in it are.Many adults today wish they were kids again due to that lifes fucking annoying feeling so they wouldn't have to deal with life as they have come to know it today.
twenty one pilots' music video for 'Stressed Out' from the new album, Blurryface - available now on Fueled By Ramen. Get it on... iTunes: http://www.smarturl.it/blurryface Google Play: http://www.smarturl.it/blurryface-gp Amazon: http://www.smarturl.it/blurryface-az Spotify: http://www.smarturl.it/TOP-Spotify Webstore: http://www.smarturl.it/top_store find twenty one pilots on...